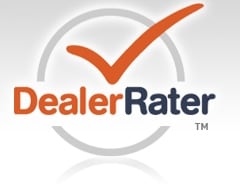 A three year consecutive DealerRater.com Dealer of the Year recipient, Acton Toyota of Littleton is quickly approaching 1,000 customer reviews. At the time this article was written, the dealership had 790 reviews with a 4.8 out of a best possible 5.0 rating.
DealerRater.com is a leading independent site for consumers to read and write reviews about the dealership experience. Additionally, it allows the reviewer to score the dealerships on customer service, quality of work, friendliness, price, and over all experience.
If you've yet to visit DealerRater.com we encourage you to do so.
Click here to read Acton's DealerRater.com reviews.
Also, we would greatly appreciate it if you'd share your Acton Toyota experience, be it sales, parts, or service, with the rest of the DealerRater.com community.
Click here to write a review and share your Acton experience.