Plus, Your 1ST PAYMENT Is On Us*

VISIT & TEST DRIVE:
Receive a Kimball Farm Ice Cream voucher, free Kimball ride tickets, and Acton Toyota Water Bottle just for showing up!**

PURCHASE TO WIN:
Purchase and instantly be entered to win. At the end of each week in May, 1 lucky winner will receive the following:

WEEK 1:


Giveaway

WEEK 2:


Giveaway

WEEK 3:


Giveaway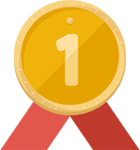 WEEK 4:
Grand Prize Giveaway
*Up to $399 value. Valid on any Real $0 Down Lease Offer. **While supplies last. ***Toyota Platinum ExtraCare Vehicle Service Agreement (VSA) is for 5/Years or 60,000 Miles (whichever comes first).