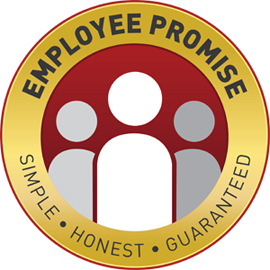 HI, WE'RE ACTON TOYOTA!
We've Been Changing The Way Cars Are Sold Since 1989

A Unique Culture With Impressive Perks
_____
We give you the tools and benefits you need to succeed - and be happy

Generous Time-Off
Most Family-Friendly
Hours In The Business

Fidelity 401K
Generous 15% Match

Sapphire Wealth
Management Advisors

Excellent Benefits
Blue-Cross Blue Shield
Health & Dental Programs

Promote From
Within Mentality

5+ Years:
Average Employee
Tenure

20+ Year Winner
Toyota's Prestigious
President's Award

2,500+ Reviews
4.8/5 Star Rating
135 Meals
Dished Out Daily In Our
Full-Service Cafe
Available Positions
_____
Join the winning team at Acton Toyota

Payroll Processor
Immediate opening for a part-time payroll processor. Prior payroll experience is a must and experience with ADP Workforce Now is a plus. Strong organization skills and confidentiality are also a must. Hours per week will average 20-25, with Monday and Tuesday as a requirement.
cindy.wellen@actontoyota.com
APPLY NOW +
Experienced Technician
A valid driver's license and good driving record are a must for insurance purposes. Qualified candidates for this position should have a minimum of three years of automotive service experience. Candidates must have their own tools. ASE Certified a plus, but not required.
brian.crowley@actontoyota.com
APPLY NOW +
Massachusetts State Inspector
Must be currently state certified to perform duties. Our Service Department performs as many as 1,000 state inspections per month. An ability to work well in a fast-paced environment is anecessity.
joe.cisek@actontoyota.com
APPLY NOW +
Food Service Assistant
The Acton Cafe is hiring for a part-time Food Service Assistant to serve up delicious food and a friendly smile to Acton Toyota's valued customers. Our Cafe employees are professional, courteous, and take great pride in their cooking.
Click Here To Learn More +
APPLY NOW +
Sales Consultants
The ideal sales consultant candidate is capable of operating his or her own business within a business, meeting our high standards, and growing fast within our company. Excellent communication skills (both verbal and written) are essential. Prior auto sales and Toyota knowledge and experience a plus, but notrequired.
Click Here To Learn More +
APPLY NOW +
Service Appointment Coordinator
We are looking for a Service Appointment Coordinator or Administrator to join our team. This position is ideal for candidates with a passion for customer service. Full Time is preferred but Part Time is possible along with flexibleschedule.
Click Here To Learn More +
Job duties include but not limited to:
Greeting the service customers and assisting them by providing the information needed or referring them to the correct staff member
Answering incoming calls, transferring callers to appropriate personnel, taking messages and performing general administrative duties
Requirements:
Experience in customer relations and telephone handling required
Automotive experience a plus
Positive attitude
brian.crowley@actontoyota.com
APPLY NOW +
Head Valet
Acton Toyota of Littleton is seeking a Head Valet to lead the existing Valet Team in providing a truly exceptional experience for Acton Toyota Service Department guests. The ideal candidate is high-energy and very friendly as they will be assisting in welcoming guests upon arrival through departure in our state-of-the-art Service drive.
Click Here To Learn More +
The Head Valet needs to effectively communicate a sense of urgency within the team; ensuring the other Valets are quick to run/jog to and from cars to keep up with the fast paced environment. This position will also coordinate the parking of customer vehicles within the Service Drive to ensure all vehicles are parked neatly and without damage.
brian.crowley@actontoyota.com
APPLY NOW +
Lot Attendant
Duties include, but are not limited to:
Keeping dealership lot organized
Light grounds keeping responsibilities
General lot labor (snow removal during winter months)
Click Here To Learn More +
Requirements:
Previous experience preferred but not necessary
Able to operate both automatic and manual transmissions mandatory
Works well both supervised and un-supervised
Attention to detail with high standards for work preformed
Enthusiastic, customer service skills and friendly
Minimum of 18 years old with a current, valid driver's license with an acceptable driving record
This position requires the ability to bend, kneel, walk or stand for long periods of time in all types of weather
Offers of employment are contingent upon successfully passing a background screening including a criminal background check, a review of motor vehicle records, verification of social security number and passing a drug test at a certified testing facility.
joan.smith@actontoyota.com
APPLY NOW +
Service Writer/Advisor
You will be working alongside our Service Management Team to handle customer vehicle repairs from the estimating process through to the finished repair. You are the person that our customers will think of first when they have an issue with their vehicle and the person they see every time they walk into our facility to make an investment in their vehicle, therefore you play an important role in building relationships with our customers.
Click Here To Learn More +
Previous Toyota dealership experience preferred. Familiarity with Reynolds & Reynolds DMS a plus, but not required.
brian.crowley@actontoyota.com
APPLY NOW +