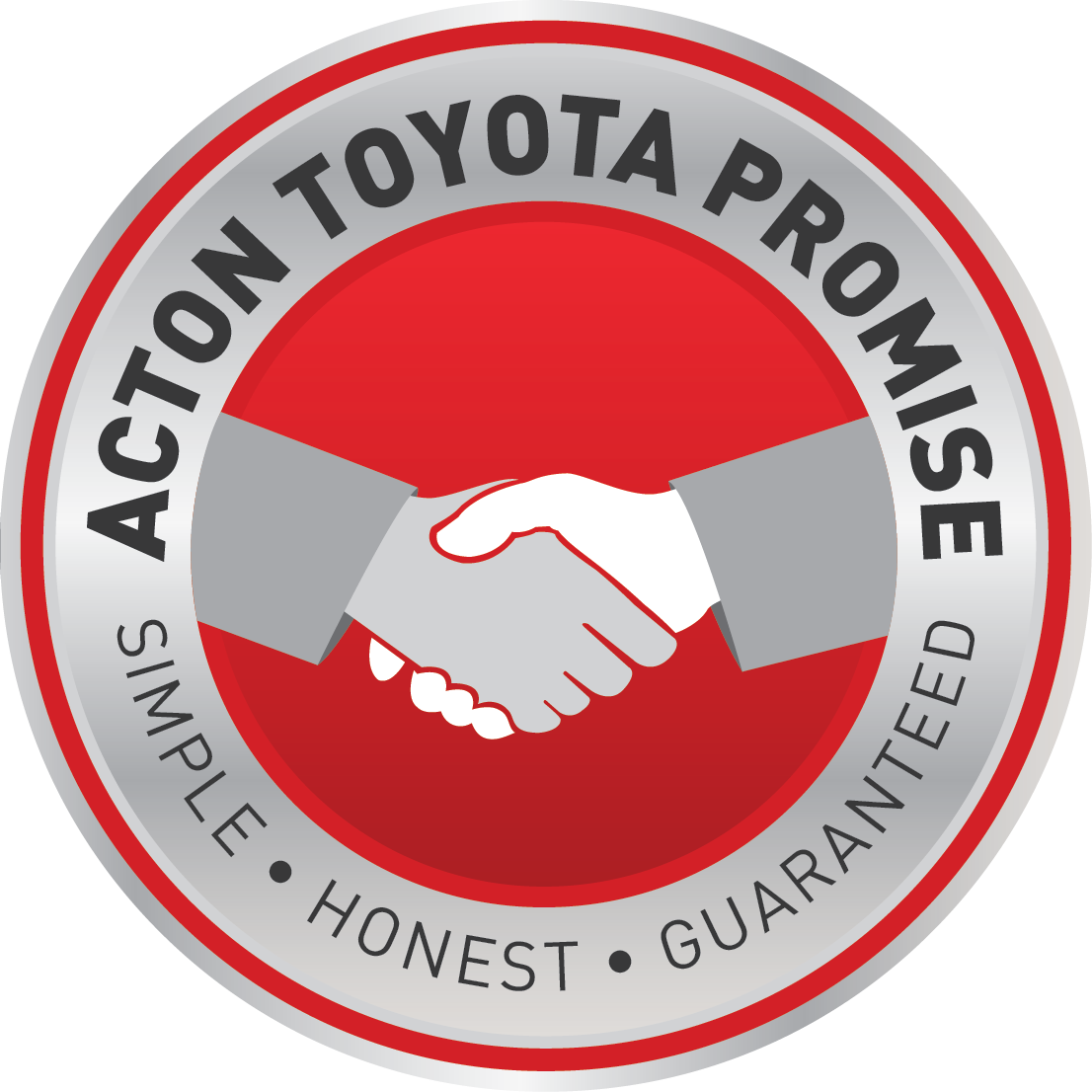 Acton Promise
Our mission is to provide a simple, honest & guaranteed purchase experience.
Read More +
Experience the Difference
"Acton Toyota sets the standard that all car dealerships should aspire to. There are no games at Acton Toyota, just a professional, pleasant experience and great value."
- Greg D.
Take Notes
"You can't go wrong with this dealership... Others should take notes. From customer service, certified mechanics, management and follow up - best I've ever experienced."
- Kristen S.
5 Stars for Sure!
"Excellent service and commitment to the customer! After my experience, I am very willing to send my friends and family to Acton Toyota. The quality of the used cars are exceptional!"
- Michael L.
Best Around!
"This is the best Toyota dealer in New England. We had an excellent experience with our new Toyota Tacoma purchase. We can not be happier. Thank you Acton Toyota!"
- ATA Cycle
Get Directions to:
221 Great Rd, Littleton, MA 014601
Get Directions to:
221 Great Rd, Littleton, MA 014601
Welcome to Acton Toyota of Littleton
Acton Toyota of Littleton is your prime source for new, used, and Toyota Certified cars, trucks, and SUVs in Massachusetts. Customers from all over New England, Boston, Nashua, Framingham, metro west, Westford, Chelmsford, Lancaster, Danvers, Watertown, Westboro, and Lexington will find a large inventory of Toyota vehicles.
Read More +
close
Welcome to Acton Toyota of Littleton
At Acton Toyota of Littleton, you'll find an expansive inventory of the latest models of RAV4s, Priuses, Highlanders, Corollas, and Tacomas at very affordable prices. Located in Littleton, MA, Acton Toyota of Littleton is in a prime location at 221 Great Road (Rte. 2A), convenient to Rte. 2 and Rte. 495 (Exit 31).

We also offer a wide range of certified pre-owned Toyotas that have been fully inspected and are guaranteed to deliver the value and performance you're looking for.

We've served the communities of Littleton, Boston, and all of New England for years, and we promise to provide a simple, honest, and guaranteed purchase experience. Acton Toyota of Littleton has won Toyota's President's Award for over 20 consecutive years, as well as Toyota Sales, Service, and Parts Excellence Awards. As a recognized leader in auto sales from Toyota Motor Sales, USA, we've built a reputation for ensuring every customer is treated with professionalism and courtesy.

Our service center strives to provide the finest scheduled maintenance and Toyota repairs with quality workmanship and fair pricing. Whether you're looking for a new Toyota purchase, a trade-in, or a certified pre-owned Toyota, we're happy to meet your needs and exceed your expectations. Talk to us about our financing options, including no-money-down leases.

Contact us today to learn how we can best serve you.