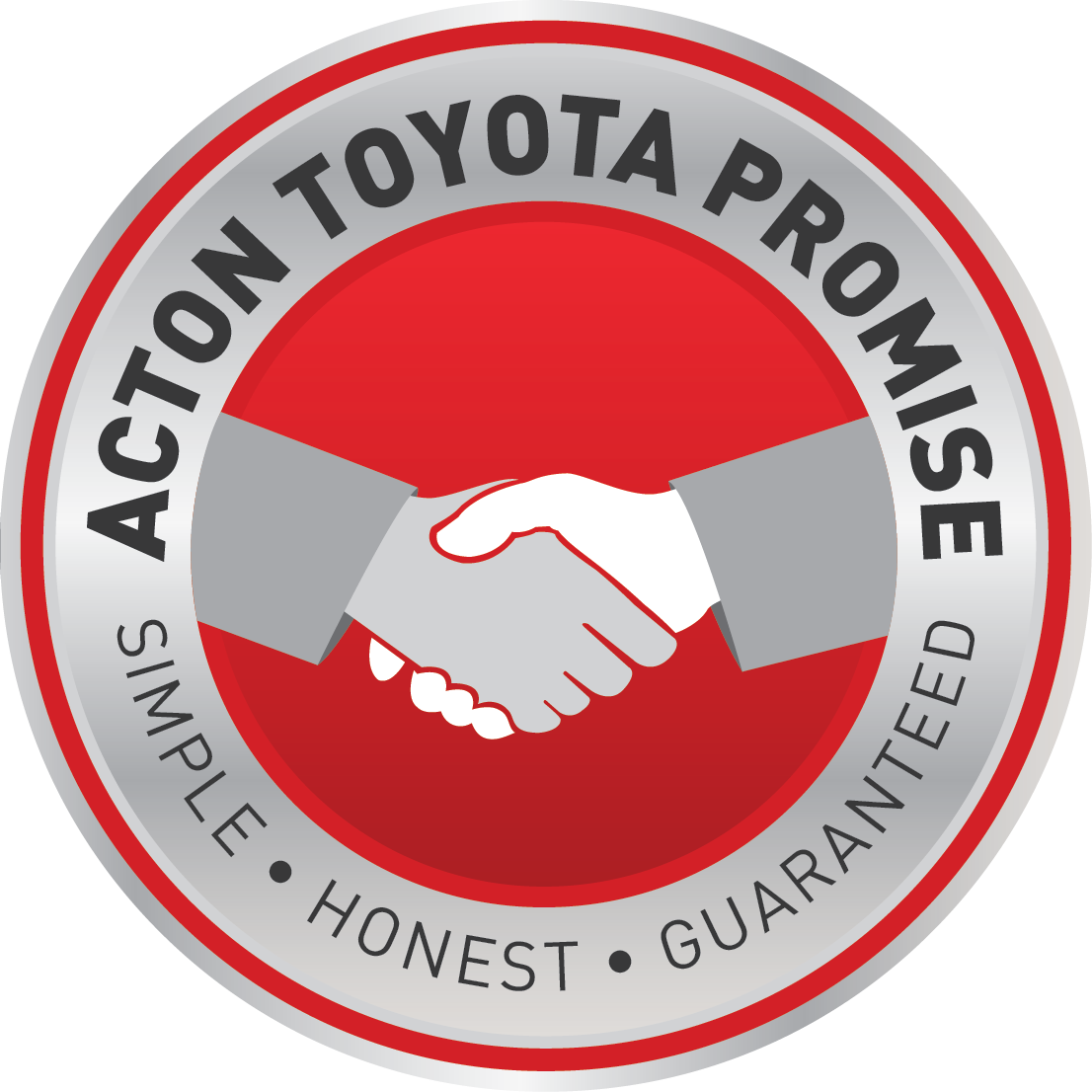 Acton Promise
Our mission is to provide a simple, honest & guaranteed purchase experience.
Read More +
Experience the Difference
"Acton Toyota sets the standard that all car dealerships should aspire to. There are no games at Acton Toyota, just a professional, pleasant experience and great value."
- Greg D.
Take Notes
"You can't go wrong with this dealership... Others should take notes. From customer service, certified mechanics, management and follow up - best I've ever experienced."
- Kristen S.
5 Stars for Sure!
"Excellent service and commitment to the customer! After my experience, I am very willing to send my friends and family to Acton Toyota. The quality of the used cars are exceptional!"
- Michael L.
Best Around!
"This is the best Toyota dealer in New England. We had an excellent experience with our new Toyota Tacoma purchase. We can not be happier. Thank you Acton Toyota!"
- ATA Cycle
Get Directions to:
221 Great Rd, Littleton, MA 014601
Get Directions to:
221 Great Rd, Littleton, MA 014601
Welcome to Acton Toyota of Littleton
Acton Toyota of Littleton is your prime source for new, used, and Toyota Certified cars, trucks, and SUVs in Massachusetts. Customers from all over New England, Boston, Nashua, Framingham, metro west, Westford, Chelmsford, Lancaster, Danvers, Watertown, Westboro, and Lexington will find a large inventory of Toyota vehicles.
Read More +
close
Welcome to Acton Toyota of Littleton
Here at Acton Toyota we have everything you're looking for. From saving gas in your Prius to driving the family around in your brand new Highlander and everything in between we've got you covered.

Located in Littleton, MA, Acton Toyota of Littleton is in a prime location at 221 Great Road (Rt. 2A) convenient to Rt. 2 and Rt. 495 (Exit 31). Toyota Motor Sales, USA has recognized the Toyota dealership for achieving the #1 rank for Prius liftback sales and #2 retailer of Toyota Certified Used Vehicles in the Boston Region for 2016*.

You can request a Toyota quick quote through our website. Our hybrid specialists are happy to provide a Toyota price quote. Acton Toyota of Littleton has won Toyota's President's Award for over 20 consecutive years, and Toyota Sales, Service & Parts Excellence Awards.

*Based on 2016 Calendar Year Retail Sales according to Toyota Motor Sales USA, Boston Region.